"THE MORE YOU KNOW ABOUT ME, THE LESS YOU WANT ME ON A T-SHIRT"
Tom wants a revolution. The trouble is he doesn't know how he's going to do it--he only knows he's looking for something beautiful. He has wine and t-shirts and hopes he will find an audience willing to march alongside him. Will they stand up and join him in the search?
Is it possible to find beauty in the streets? What about happiness or love? What will they take to obtain? Is Tom prepared to make that sacrifice?
The show was performed as part of Tetrad's
'

Us and Them' at camden's people's theatre on MAY 13TH.
(www.cptheatre.co.uk/production/us-and-them)
SHOW DATES/ F̶a̶i̶l̶e̶d̶ ̶R̶e̶v̶o̶l̶u̶t̶i̶o̶n̶s̶
May 2016: Camden People's Theatre
May 2016: Winchester University
June 2015: Marxist Festival
January 2015: Bacchus Festival (inside a Caravan)
November 2014: Royal Central School of Speech and Drama
CLICK ON PHOTOS TO SCROLL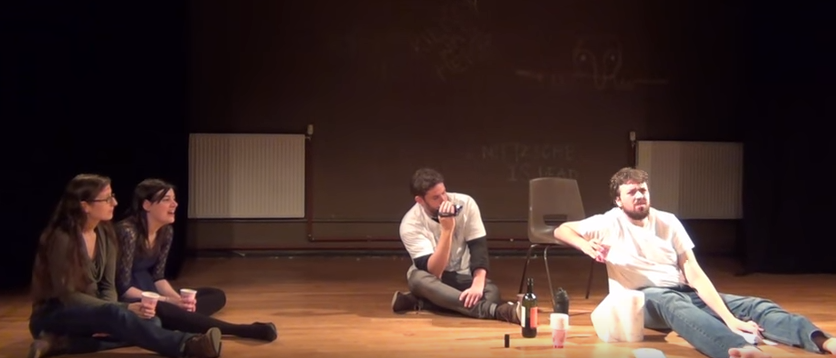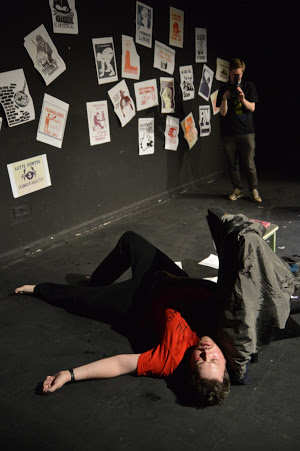 Photo Credit- Eleanor Sikorski (CPT)